Welcome to Carezza Brazilian Wax Beijing, beijing first authentic Brazilian Waxing salon. We use natural and organic based products imported from Brazil and offer a serene and peaceful environment where you will find professionals who are committed to providing the best quality of care for your delicate parts. As Licensed Aestheticians, we know that everyone's skin type is different. We use only the finest hard wax for those more sensitive areas. Our Brazilian wax has unique properties that will leave your skin feeling more nourished and vibrant than ever before.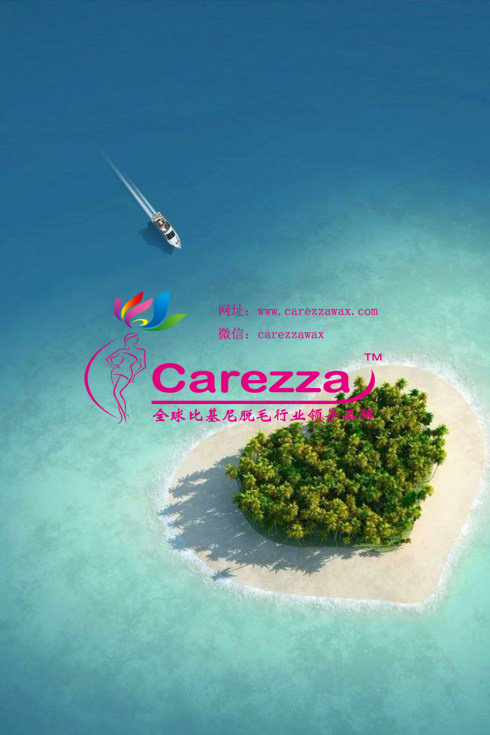 What is the difference between hard wax and soft wax?
Hard wax melts at a lower temperature, while soft wax needs to be heated at a high temperature. Both can be applied with spatula or roller. The difference between these two waxes is in their curing technique. Hard wax hardens after it cures on your skin, while soft wax stays soft after application. As hard wax cures firmly on your skin, no waxing strips are required to pull it off the skin. You can simply lift it and pull it. Soft wax needs waxing strips or muslin cloth, which adheres to the wax layer and lifts it off the skin. Hard wax hardens around the hair and not on the skin. When you pull hard wax off your skin, only the hair is uprooted. Hard wax does not require you to pull from the direction opposite the hair growth, thereby making it less painful. On the other hand, pulling soft wax off with a waxing strip often results in pulling and stretching of the skin along with the hair. Soft wax can work only when you pull the strips in the direction opposite to the hair growth. This process makes it a very painful job. Hard wax hair removal products do not cause rash, redness, irritation, all of which are common with soft wax. Hard wax can be reapplied on the areas that are just waxed, whereas soft wax cannot be reapplied on these areas. Sensitive areas like armpits and bikini area are better waxed using hard wax, as it is much gentler on the skin.
What's the difference between a regular bikini wax and a Brazilian Wax?
The full Brazilian wax, also known as a "Sphynx," bare waxing or Hollywood waxing, will leave you completely hairless from belly button to buttocks, which requires that you be naked from the waist down, and maneuver into various positions so the aesthetician can reach every hair in your pubic area. A modified Brazilian wax will leave a "landing strip." If you're going for a more natural look, you could request a small triangle of hair instead. A regular bikini wax, which can be done with your panties on, only removes hair that grows outside the lines of your bikini bottoms. In order to get exactly what you are looking for, be sure to explain what you want taken off and what you want left.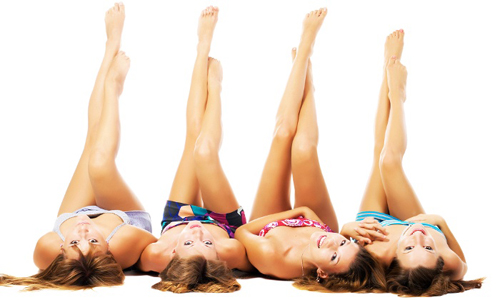 How long does it take to get a Brazilian Wax?
It takes 20-30 minutes on average for a Brazilian wax. The first time usually takes the longest.
How do I prepare before getting a Brazilian Wax?
Let the hair grow for about two weeks before your appointment.
If the hair is very long, trim them to 1/4inch. This ensures a faster, much less uncomfortable procedure and cleaner, smoother results.
If you have time prior to your appointment, please shower so that your hairs are easily picked up by the wax.
How often do I need to get waxed?
Typically you will need to get waxed every 4 to 6 weeks. If you go any sooner, you will remove some of the hairs but not all of them, which will throw off your waxing schedule and will not give you clean wax results. If you let it grow too long, you may need to trim. It really depends on how fast your hair grows as each customer is different.
Does Brazilian Waxing cause ingrown hair?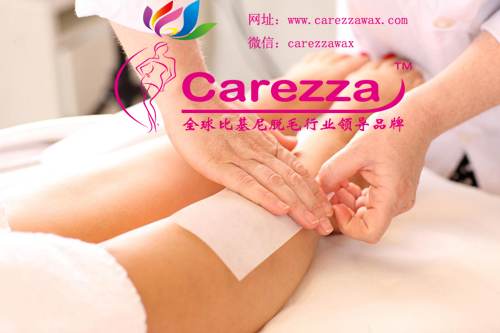 No. It can actually help prevent it. Ingrown hairs occur in a large majority of women who have high levels of masculine hormones or those who are born with hairs that are less straight. Since you cannot modify this characteristic, when the hair is removed from the root, the hair becomes weaker. If the client's skin is not well hydrated and the layer of keratin (dead cells that line our skin) is thick (dry), it will not pull off from the skin. The secret is to take care of the skin using exfoliation and moisturizing.
Does Brazilian Waxing with hot wax cause varicose veins?
No. Neither hot, warm (tepid), roll-on nor cold wax causes varicose veins. These veins are located far beneath the hypodermis, but if the symptoms are advanced, inflammation with ulcers and phlebitis, waxing is not recommended and nor shaving.
My face was Brazilian waxed and became very red, is this normal?
Yes, the facial skin does become red after a Brazilian waxing, as this region is very sensitive. Avoid sun exposure and if you chose to not, we suggest you use sun block as it prevents staining. It is also normal for your legs to feel itchy because circulation was activated with the application and removal of waxing.
Can waxing cause dark spots or stain the skin?
The dark spots may appear if there is exposure to the sun without sunscreen used after Brazilian waxing or if the hot wax is applied on any kind of injury. Waxing strips the protective layer of the skin, leaving it more exposed and vulnerable, therefore, requiring extra care.
Does hot wax removal cause less pain than cold wax?
Yes, the hot wax acts as a relaxant on the skin, dilating the pores, which facilitates the removal of the hair with more ease and is less painful.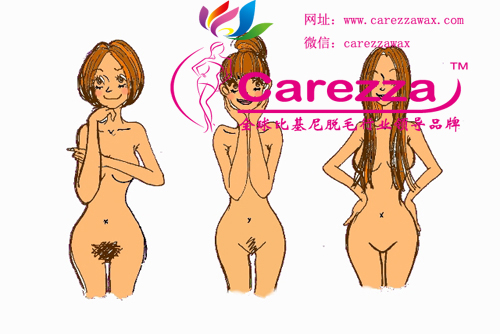 Should the Brazilian wax being used on someone be disposable?
Yes. Never use the same wax on more than one person.
Other considerations:
Avoid exposure to the sun and using creams and deodorants that contain alcohol in their formulation, within 24 hours after waxing not to cause skin blemishes.
Do not use tight jeans after Brazilian waxing your legs and groin so as not to cause skin irritation.
After Brazilian waxing of any body part, always use sunscreen, even on rainy days.
If you have a rash or irritation or some kind of abnormality in the skin, we suggest you to wax another time.
Exfoliate or do a body scrub up to 3 days before Brazilian Waxing as a way to prevent ingrown hairs.
Before you begin the treatment, there are a few things you should tell your WAXERS, if you:
Are diabetic
Bruise easily
Have varicose veins
Are sunburned
Have thyroid condition
Are menstruating
Are using products/medications that are contraindicated for waxing: Accutane, Retine-A, glycolic acid, alpha hydroxy acid, Tazorac Avage, Differin, Strivectin, Renova, Proactive, Avita, benzoyl peroxide & salicylic acid. These are only some of the products we are aware of that may cause a problem and new ones can come along daily. Your skin is important to you and us – so please check with your doctor if you have any doubt.
Carezza Wax & Beauty Centrally situated in one of Beijing's most fashionable CBD and SANITUN. Provides affordable luxury price.
We strive to bring you the highest quality health and beauty services at the best possible prices so you can affordably escape from life's daily pressures to relax and renew. you'll get the best value on quality services at Carezza Beautiful Day Spa. For More information Please Visit Home Page :
http://www.carezzaspa.com